Show:  The Today Show
Segment:  Bobbie's Buzz
Date:  April 20, 2012
Theme:  Earth Day Eco Finds
For the Earth Day edition of Bobbie's Buzz, Bobbie tried to find eco-friendly things that were both stylish and eco-friendly.
Her first find is from an Etsy seller that reclaims old stiletto shoes, and turns them into planters for succulent plants.  You can find them at: http://www.etsy.com/shop/giddyspinster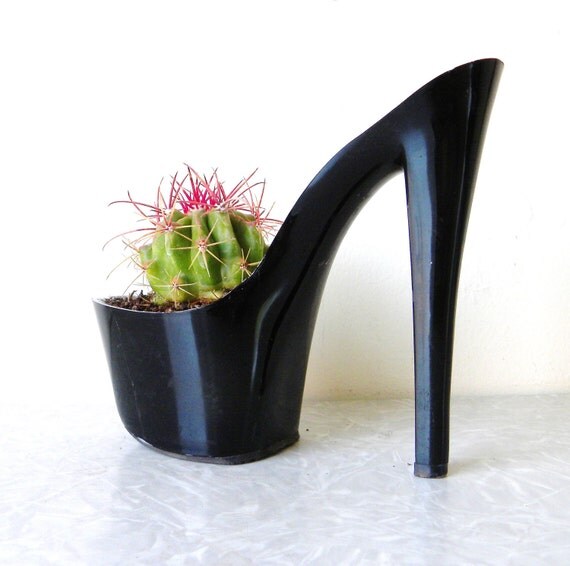 The next item she showed were pens that last up to seven (yup, 7!) years.  Bobbie states that 100 million pens are discarded every day. I don't know about 'discarding' them,  but I sure lose a lot!  Anyways these are from Seltzer Goods.
The last item she showed was: My Blue Eco Drinking Can
.  For people that like the feeling of drinking out of a can that they can open up.  They are resealable containers that look like cans that you can fillup with your drink, but seem like you are drinking out of a can.  They come in different colours too, like black, red green, and the blue shown.

To see the video, check it out here:
And Bobbie's website is www.bobbie.com